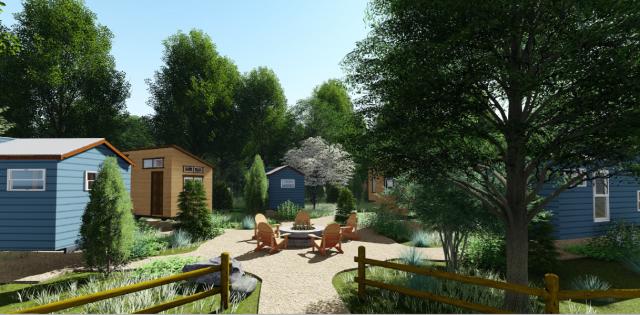 ROCKY MOUNT, N.C. — The tiny home trend is coming to Rocky Mount. The first and only tiny home hotel in eastern North Carolina is being built along the Tar River, representatives announced Wednesday.
Dubbed River & Twine, the 20-unit hotel will feature modern amenities, including full-size glass door showers, microwaves, fridges and coffee makers in all homes. There will also be complimentary high-speed internet and smart TVs in each unit.
The tiny home hotel community will include groupings of five homes, which will share amenities, including fire pits, grills, outdoor games and children's play areas.
"River & Twine will offer a one-of-a-kind experience for all visitors to Rocky Mount," Rocky Mount Mills Residential Leasing Specialist Tim Rogers said. "Whether you're here for work, sports, recreation or simply to chill, River & Twine will be your go-to spot for a unique get away."
Read the full article here.
Video newscast here.
Interview with Evan Covington Chavez, Development Manager