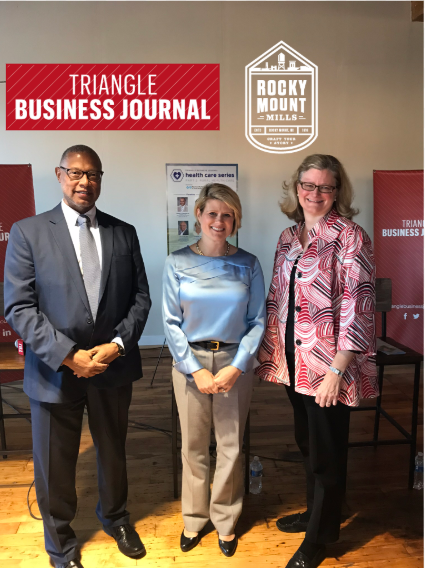 BY COREY DAVIS
Staff Writer
Wednesday, December 5, 2018
A discussion on ways to to improve health care in rural and undeserved areas in Eastern North Carolina took place Monday at the Rocky Mount Mills.
The event was the second part of the Triangle Business Journal's Rural Health Care series. Gov. Roy Cooper reportedly has been at the forefront in leading the charge to close the health care coverage gap by expanding access to Medicaid to cover more than 500,000 people living in the state.
The state Office of Rural Health explained that would bring more than $4 billion into the state's economy, create thousands of health care jobs, help control private insurance premiums and help combat the opioid epidemic that has plagued communities.
Read the full article here.