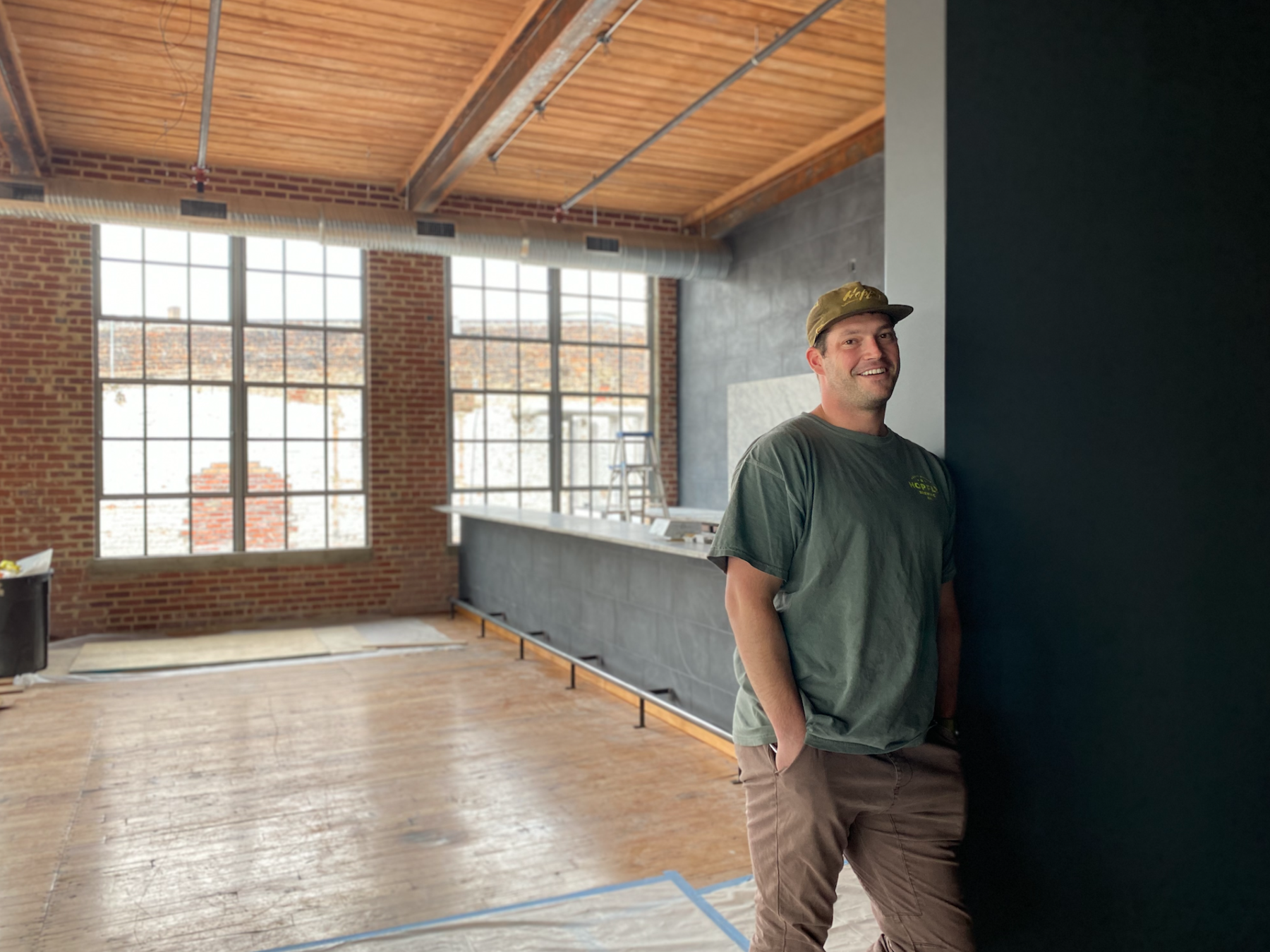 Incubator brewery fledges, continues growth with expansive new taproom 
March 2, 2020 (Rocky Mount, N.C.) – HopFly Brewing Company will celebrate the grand opening of its new taproom Saturday, March 7 with a toast to their loyal fans and plenty of the brews that have made a name for the operation in Eastern North Carolina and beyond. Now in its third year of production, HopFly has established its place in the craft beer landscape with its approachable take on bold and innovative flavors. The opening of their new 1600-square-foot taproom marks a celebratory milestone for the brewery that got its start through the brewery incubator located on the Rocky Mount Mills campus, and it further establishes the Mills' as the premier craft beer destination in Eastern North Carolina.
The HopFly story began when founder Cameron Schulz headed east to take advantage of the opportunities for new brewers built into the Rocky Mount Mills campus. The Chapel Hill native who attended Duke University witnessed first-hand the transformation to Durham's downtown brought about by Capitol Broadcasting Company's investment in the American Tobacco Campus. When he learned about the Rocky Mount Mills project with its one-of-a-kind brewery incubator focused on fostering up-and-coming brewers with education and equipment, Schulz jumped on the chance to realize his dream of brewing beer. HopFly opened in a Rocky Mount Mills incubator space in 2017.
The HopFly team approached their 700-square-foot Rocky Mount Mills incubator space with as much ambition as they bring to creating quality brews, maximizing their production capacity and squeezing a bar and tables into what little space remained. The HopFly team is thrilled to realize that the brewery's reach has surpassed the limited tasting hours and standing room the incubator space can accommodate.
"Rocky Mount Mills has provided an excellent platform for start-up breweries, and it was the perfect place for me to start HopFly," said Schulz. "I'd like to thank the whole team at Capitol Broadcasting for their support over the last few years. We are excited to bring a first-class taproom experience to beer enthusiasts and visitors to the area."
HopFly Brewing Company's new taproom features their signature IPAs and lagers alongside a rotating cast of seasonal and collaborative brews. The family-friendly and pet-friendly space boasts ample indoor and outdoor seating, games, and a calendar of live music and community events.
"We are thrilled that our very first incubator tenant has not only fledged into a successful brewery but also that they decided to double-down and grow right here with us at Rocky Mount Mills," said Matt Honeycutt, real estate development manager at Rocky Mount Mills. "We're excited to add HopFly's expanded taproom into our unique lineup of places to eat and drink on campus."