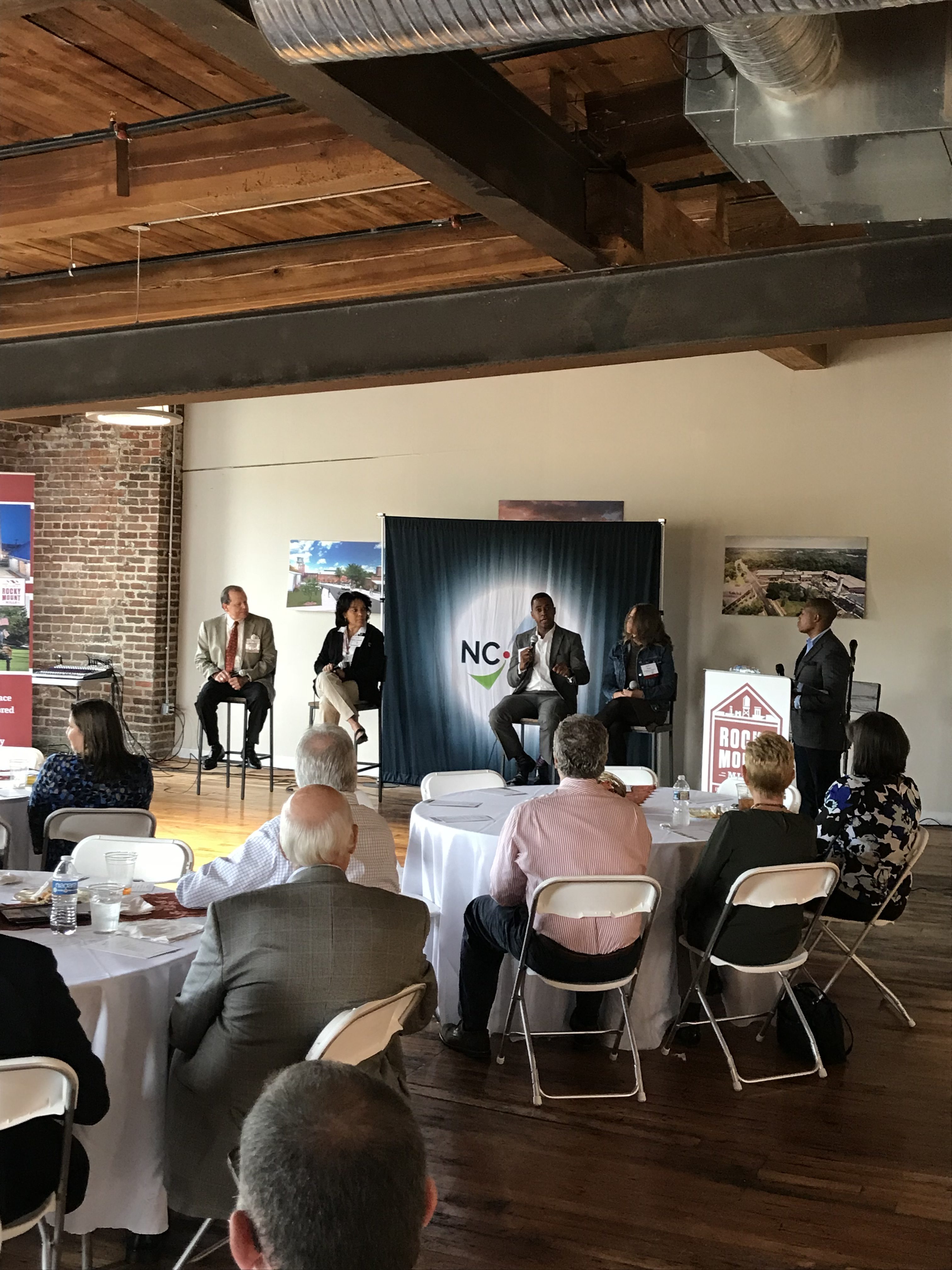 BY COREY DAVIS
Staff Writer
Friday, October 26, 2018
A Raleigh-based economic development agency with nearly 600 members hosted a recent event to discuss the transformation of the Rocky Mount Mills and its regional impact.
The N.C. Economic Development Association held its first fall regional luncheon Tuesday at the Rocky Mount Mills. The luncheon is a new initiative for the association.  The event was postponed in September because of the threat of Hurricane Florence.
Read the full article here.