Sunday Supper at the Mill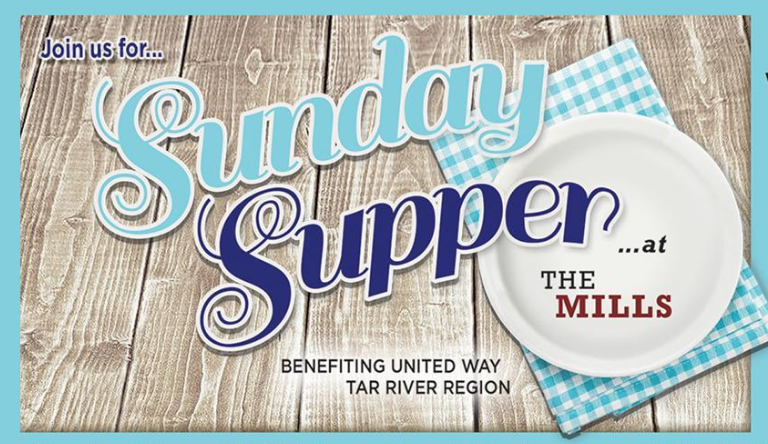 Sunday Supper at the Mill
Overview
Sunday Supper at the Mill
Sunday, May 21st
4:00pm-7:00pm
Come together with friends across the community for a Southern Supper and Homemade Dessert Auction while benefiting United Way Tar River Region.
The Sunday Supper meal will be provided by Lou Reda's and Tap @ 1918 with live entertainment by Luther Barnes and the Martin County Ramblers (Spinners @ the Mills).  There will be activities for the whole family to enjoy!
For more information or to register, click here.