Rocky Mount Tar River Cleanup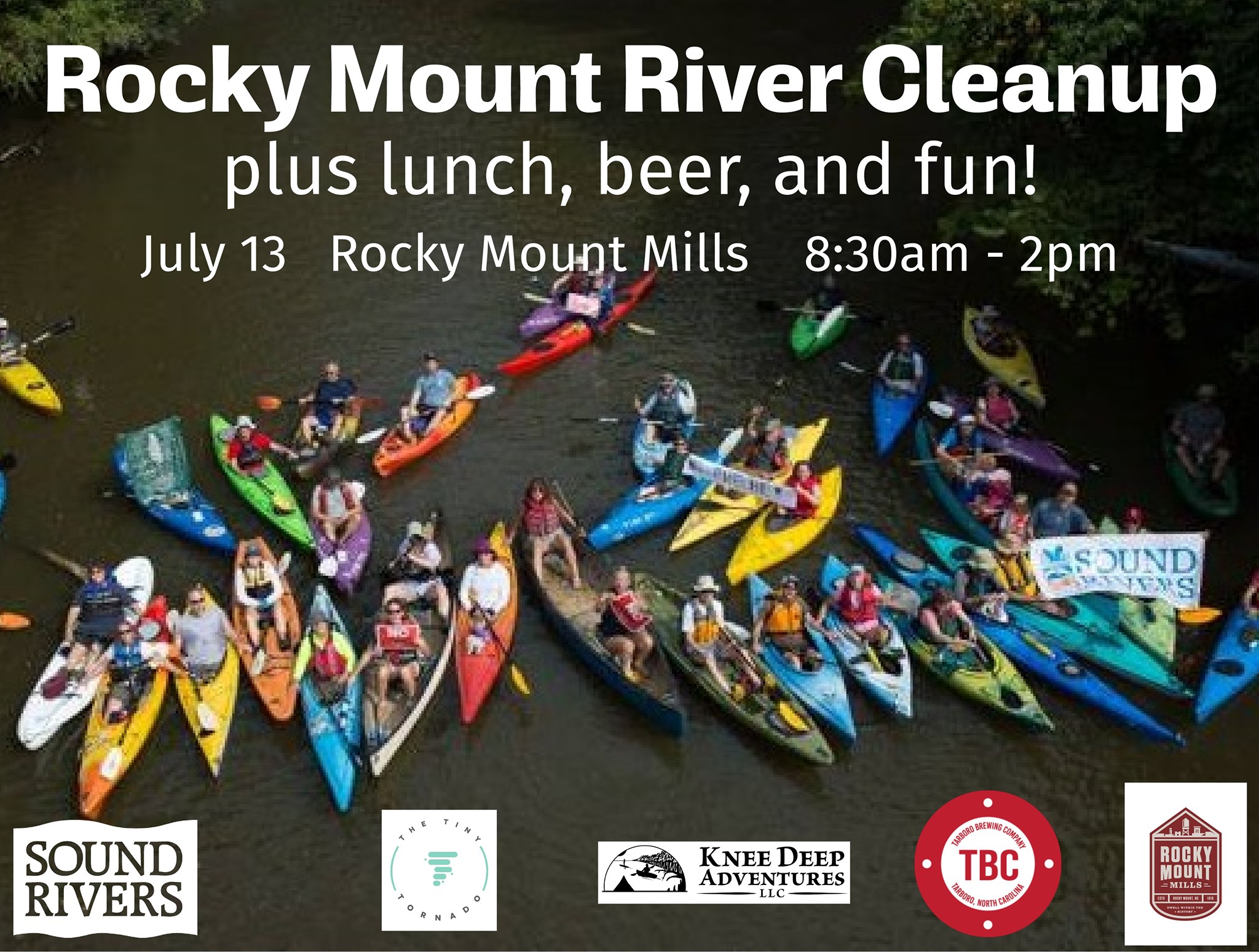 Rocky Mount Tar River Cleanup
Overview
Mark your calendars, we're partnering with Knee Deep Adventures, Rocky Mount Mills and Tarboro Brewing Company to clean up trash from the Tar River on July 13th! We'll meet at 8:30am at Rocky Mount Mills, and then shuttle together to a put-in location aiming to be off the water by noon. After we paddle downstream, grabbing trash as we go, we'll shuttle back to Rocky Mount Mills for a light lunch and some delicious beer (the food and first beer are on us!) Not a paddler? We'll have a land based cleanup as well from the same meeting location.
In order to ensure we have enough lunches and kayaks (Nosh Boxes from the amazing Tiny Tornado!) please RSVP here by July 9.
https://docs.google.com/forms/d/e/1FAIpQLScOpOHMfuquzYIRw3IEmbP7YWrZFJLtWPn5wdh-ZHbsd28SFA/viewform?usp=sf_link
Thanks to our awesome sponsors: Rocky Mount Mills, Knee Deep Adventures, Tarrboro Brewing Company, Tiny Tornado Food Truck
There is no age limit to participate in the cleanup, however children must weigh at least 40 lbs to ensure proper fitting life jacket, and be able to paddle a kayak on their own. Ages 21+ to get your free beer.