Rocky Mount Mills Worker Reunion
Rocky Mount Mills Worker Reunion
Overview
Rocky Mount Mills Worker Reunion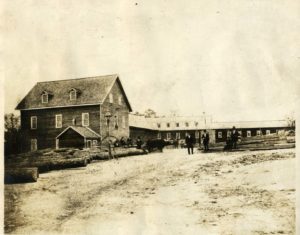 Join us October 29th to share your stories and visit the Rocky Mount Mills as it transforms back into a bustling center of life for Rocky Mount.
Rocky Mount Mills is partnering with the University of North Carolina at Chapel Hill, American Studies Department. We'd like to talk to former workers about their memories of working at Rocky Mount Mills.
Once the stories and memories are recorded, UNC-Chapel Hill will make digital exhibits where you can hear, read, see and learn more about the history of Rocky Mount Mills.
Register online for your recording session (maximum of 30 minutes) at Rocky Mount Mills Oral History. If you have questions or comments, email Elijah Gaddis, project manager or call 704-701-4813.
Schedule of Events
12:00pm — Welcome/Program
12:30pm-2:30pm —  Big Rick and the Bombers
1:00pm — Rocky Mount Mills Tour
2:00pm and every half hour thru 4pm — Mill Village House Tours
2:45pm-4:00pm — Martin County Ramblers 

For more information contact:
Elijah Gaddis, PhD Candidate, American Studies, University of North Carolina at Chapel Hill
elijah@unc.edu or 704-701-4813
and
Julie Baggett, Events and Marketing Manager, Rocky Mount Mills
julie@rockymountmills.com or 252-908-3446