Rocky Mount Mills First Responders Day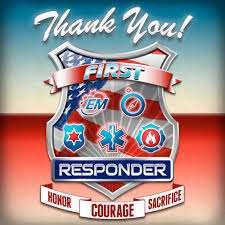 Rocky Mount Mills First Responders Day
Overview
Rocky Mount Mills First Responders Appreciation Day!
Monday, September 24th, 2018
First responders, whose job is to maintain and protect our health and safety put their lives on the line everyday.  There are not enough words to express our gratitude and admiration for your service. You serve others, now let us serve you…lunch!!
"Grab and Go" BBQ Plate Lunch at Rocky Mount Mills! It's a day for Rocky Mount Mills Staff to say a personal thank you for all you do for us and our community!
More information to come!