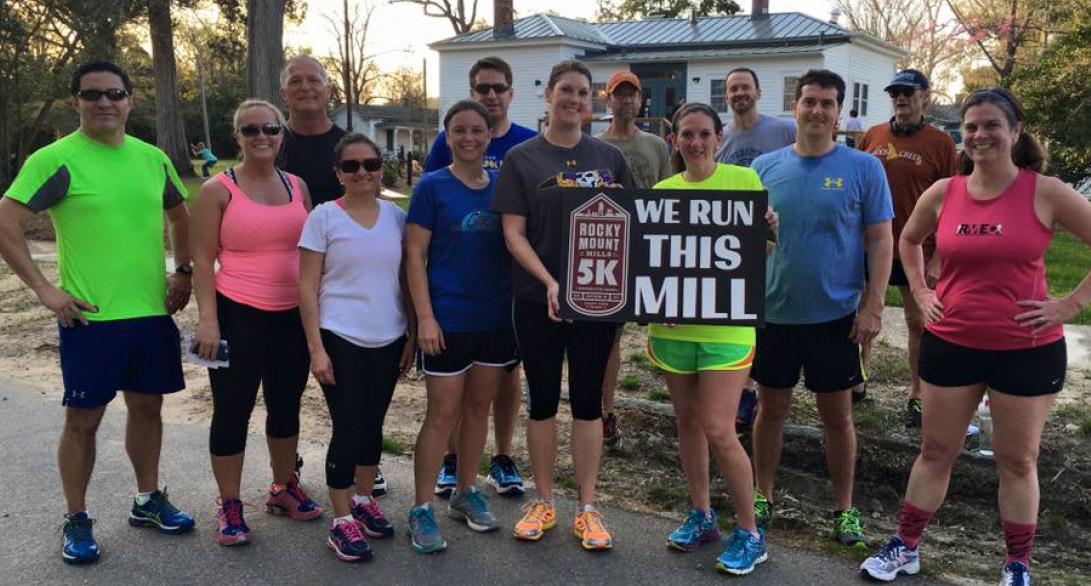 Rocky Mount Mills 5K
Overview
The Rocky Mount Mill 5k is not your "run of the mill 5k". We are MUCH MORE than just a race. We are bringing a complete event to the historic mill property. Our June event will not only feature a race, we will also have food trucks, craft beer, and a post race concert. All of this while raising money for Cystic Fibrosis. Come join the fun!
The 5k race will start and finish at The Rocky Mount Mills and will take runners on a scenic and historic view of Rocky Mount. Runners will begin running down Falls Road over the Tar River. From here runners will turn left and pick up the scenic greenway. This path is a mixture of wooden boardwalks and paved paths that go both over and beside more of the Tar River.
After exiting the greenway on to River Road, runners will be able to overlook City Lake when they run beside Sunset Avenue. The course quickly turns left again and headsback towards Sunset Park where runners will see both the exciting spray play park and the historic 1920 Herschell-Spillman "County Fair" style carousel. This unique carousel was bought for the City of Rocky Mount in 1952 by the Rocky Mount Civitan Club.
Runners will continue on Taylor Street and pass the 11 brand new tennis courts atSunset Park. After another short section on River Drive the course winds through the streets of the historic Mill Vilage. On these streets runners will see the original mill homes that were occupied by the employees of the mills. These beautiful homes are being restored with modern features while still maintaining the charm and structureof the original design.
For the final strech runners turn on Elm Street where they sprint to the finish back at the Rocky Mount Mills where they will celebrate with cold beer, food trucks, and live music from Matty Begs!