Randy McQuay live at Tarboro Brewing Company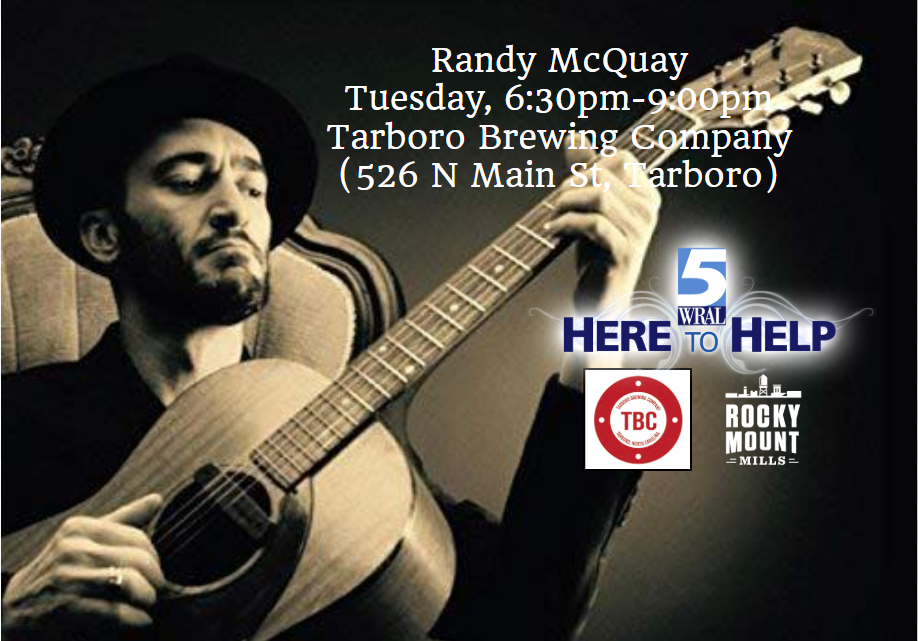 Randy McQuay live at Tarboro Brewing Company
Overview
Randy McQuay live at Tarboro Brewing Company
Come to Tarboro Brewing Company on Tuesday evening for great music and delicious beer all the while helping our neighbors who are being impacted by Hurricane Florence.
Randy McQuay live at Tarboro Brewing Company from 6:30pm-9:00pm.
Randy is a storyteller, Bluesman, and a master interpreter of modern American roots music. His band performs throughout the Carolina's and he's a sought-after soloist, nationally known for his evocative takes on rhythm & blues, folk, rock & roll, funk, and roots music." Lan Nichols President, Cape Fear Blues Society
Annd the great news keeps coming:
• Tarboro Brewing Company is releasing their newest beer, OKTarborofest, donating $2.00 per pint sold of that beer. $1.00 donations from all other pints sold
• Get A Piz-za This food truck will be at Tarboro Brewing Company and donating a portion of proceeds
• Mike at Cotton Press will be donating Carolina Strong t-shirts to sell Tuesday night where all proceeds will go to help those hurt by Hurricane Florence.