Oktoberfest – 4th Annual – Live Music / Axe's & X's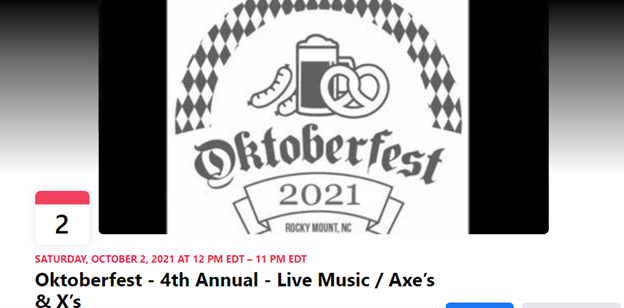 Oktoberfest – 4th Annual – Live Music / Axe's & X's
Overview
Goat Island Bottle Shop is excited to announce the line up for Oktoberfest this year! Sons of Paradise will be kicking off the afternoon from 2pm to 5pm. The Dogwoods will be back to keep the party going from 6pm to 10pm!
Axe Throwing will be here along with a few local vendors!
We are also cooking up some meat ideas for food to have available this year. Get it on the calendar so you don't miss it!