Music at the Mills — Martin County Ramblers presented by Davenport Autopark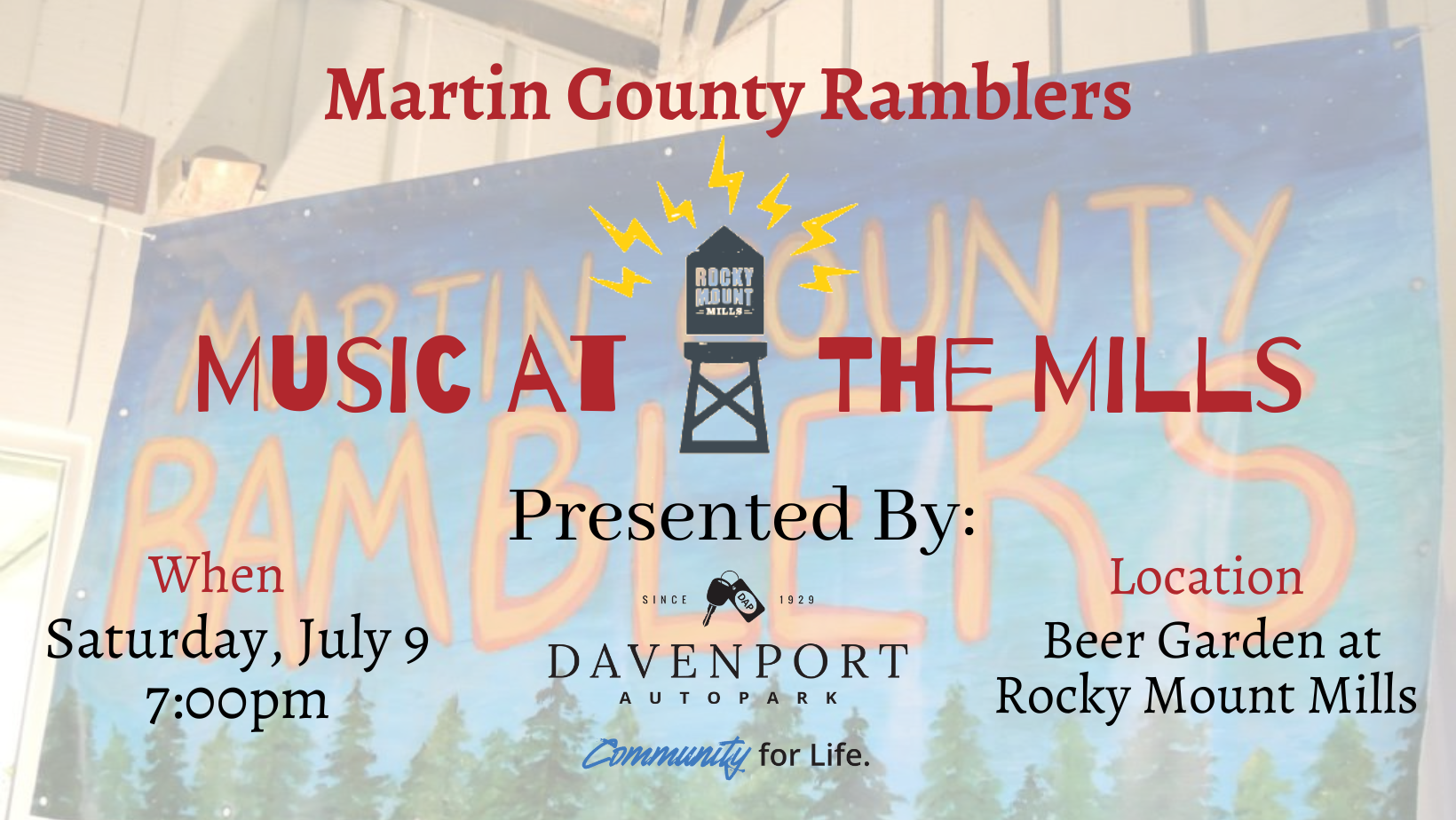 Music at the Mills — Martin County Ramblers presented by Davenport Autopark
Overview
Rocky Mount Mills and Davenport AutoPark have teamed up to offer a music series on Rocky Mount Mills' campus.
Artist: Martin County Ramblers
When: Saturday, July 9 at 7pm
Location: Beer Garden at Rocky Mount Mills
Roots based rock and roll. The Ramblers have been heavily influenced by country, blues, jazz, and 70's southern rock. Major influences include Marshall Tucker Band, CCR, Allman Brothers, The Band, Tom Petty, Robert Earl Keen and Guy Clark.