Mill Music Sessions — Chatham Rabbits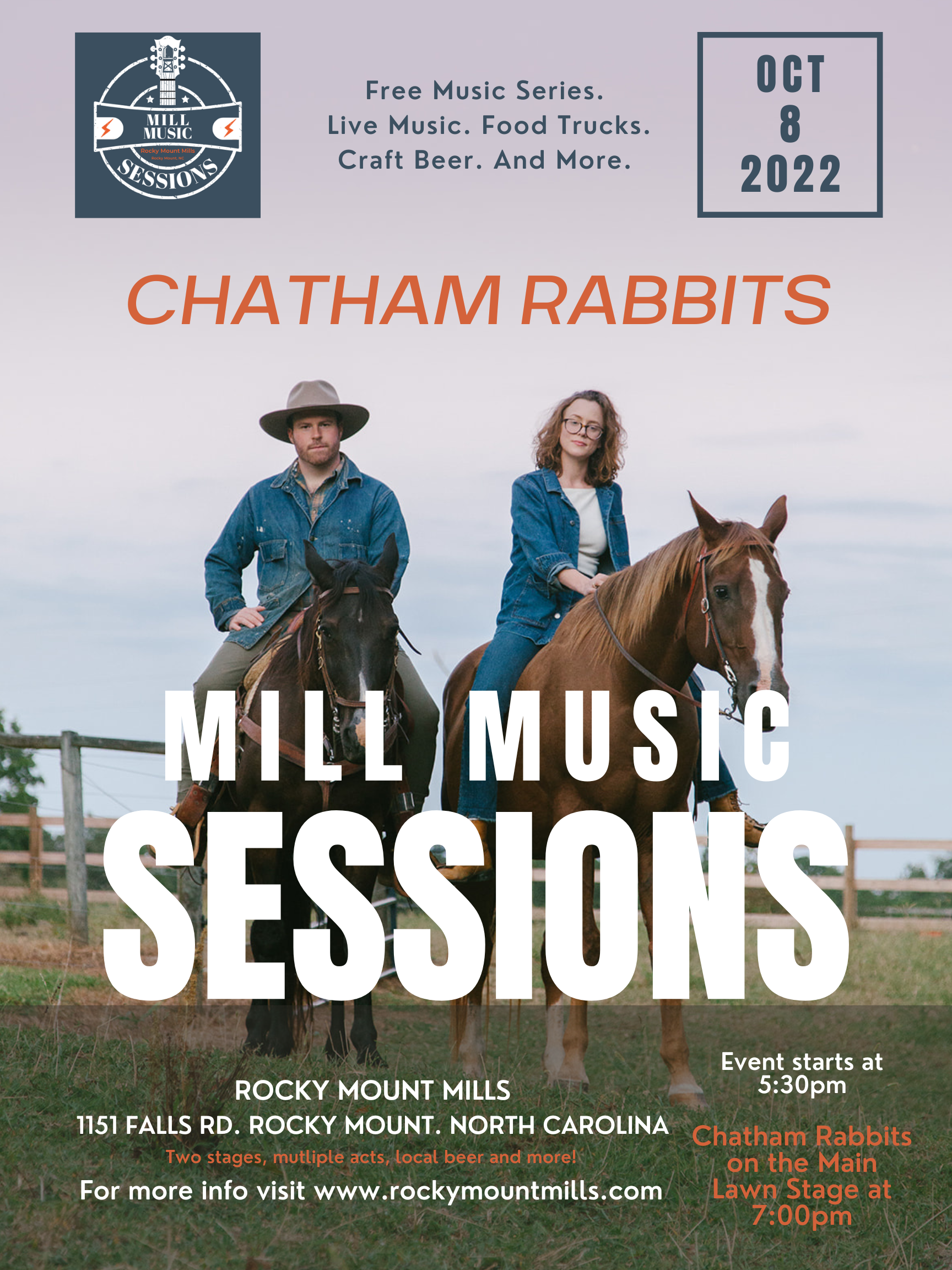 Mill Music Sessions — Chatham Rabbits
Overview
Mill Music Sessions are back on the lawn. These outdoor concerts are free, open to the public and family friendly. Concerts take place on Rocky Mount Mills' scenic lawn from 5:30pm -9:00pm. Bring a lawn chair, a blanket, grab a bite to eat, sip on your favorite brew and join us for an evening of music and fun!
As one of North Carolina's most beloved roots music outfits, Chatham Rabbits has swiftly emerged from the fertile Americana scene in the  Triangle and will be on the lawn, Saturday, October 8.
The husband-and-wife duo of Sarah and Austin McCombie favors rustic, minimalist acoustic arrangements—mainly clawhammer-style banjo and guitar that showcase deftness and maturity with their songwriting. The duo has a way of connecting with their audiences that is warm and universal.
Event Schedule