Experience Puerto Rico at Rocky Mount Mills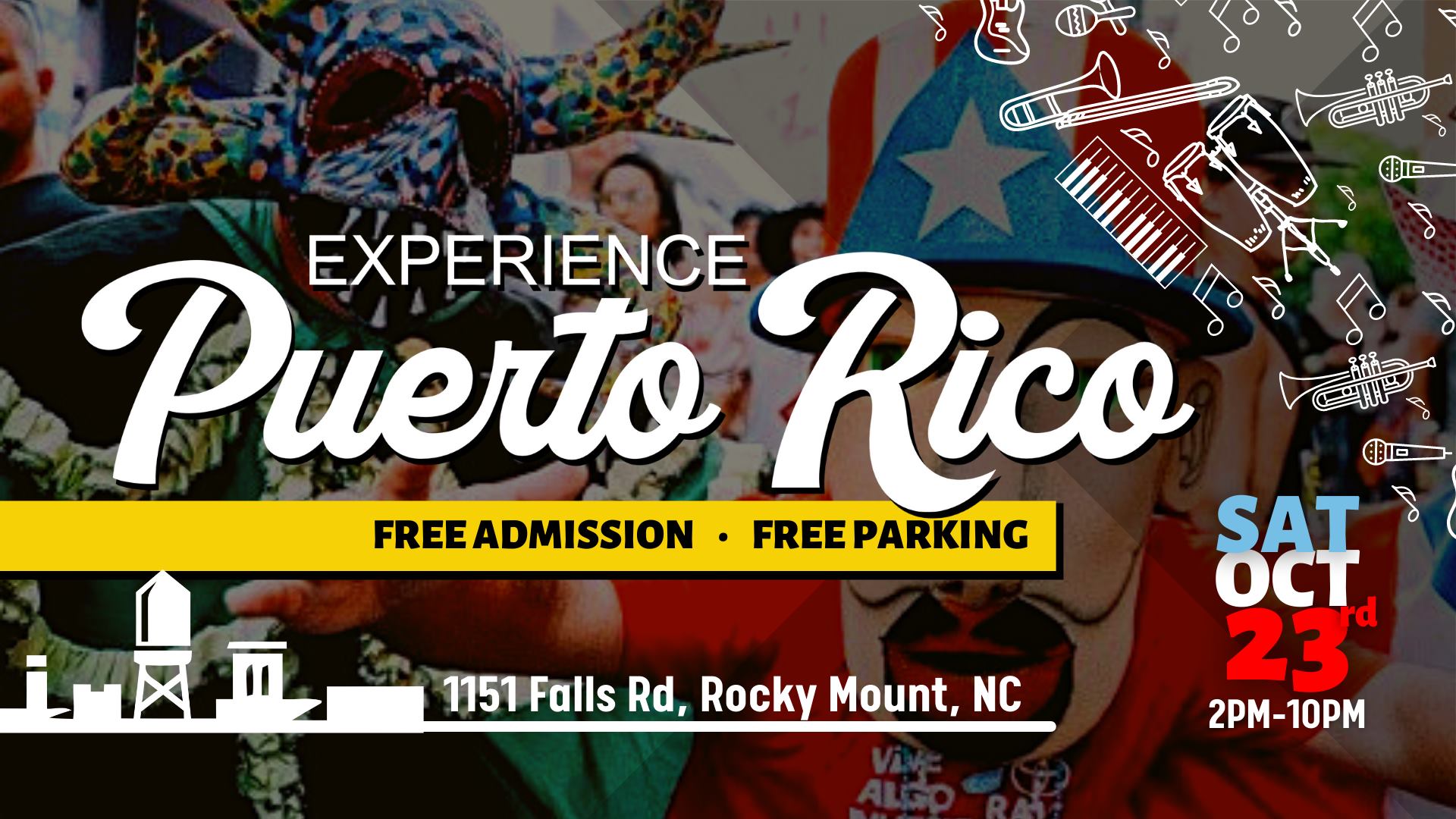 Experience Puerto Rico at Rocky Mount Mills
Overview
La Isla del Encanto (another name for Puerto Rico) is full of people who are "buena gente" (which is boricua slang for kind and friendly) and welcoming. And "Boricuas en North Carolina" (another way to say Puerto Ricans in NC) are not the exception.
Come and bring your whole family to the 13th event, the Boricua Fall Fest 2021 at Rocky Mount Mills. Around every corner, you'll find a celebration of life, a vibrant cultural experience, food for the soul, and a captivating rhythm. Come and enjoy the live salsa music. For those dancing enthusiasts looking for a great place to move their whole body like no one is watching, the Bier Garden at 
#RockyMountMills
 is the place to be at this Saturday!
The party starts at 2pm with live music, food trucks and more! Enjoy the craft brewery, bring your pets (on a leash, of course) and bring the little ones to enjoy the many activities we will have for them. Come celebrate with us!