Chatham County Line Electric Holiday Show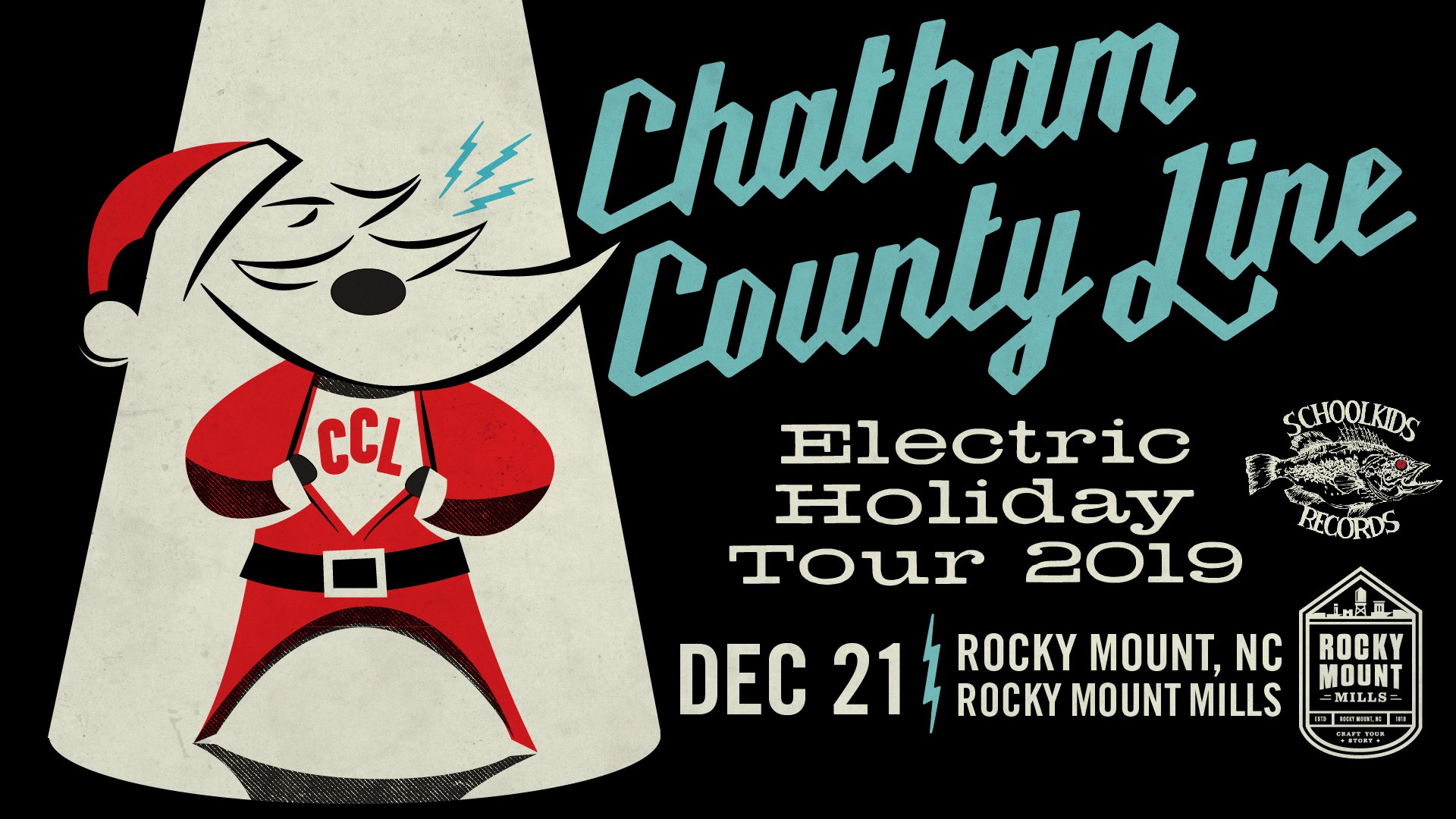 Chatham County Line Electric Holiday Show
Overview
Chatham County Line is pleased to announce the dates for our 2019 Electric Holiday Tour and Saturday, December 21 is at Rocky Mount Mills! And y'all must have been REAL good this year because it's a FREE SHOW!
This year's edition of the #ElectricHolidayTour will feature one long set centered around the new CCL sound as well as a few talented friends including Johnny Irion and Jay Brown filling out the stage and helping us dip into Santa's sack of AM Gold. So get your skis shined up, grab a stick of juicy-fruit and come on out to a show or three.
The Chatham County Line Holiday Electric Show will be inside The Power House at Rocky Mount Mills.
Sign up for our newsletter to stay in the loop on the details: http://eepurl.com/cku3L6