50th Anniversary Red-Carpet Affair at The Prime Smokehouse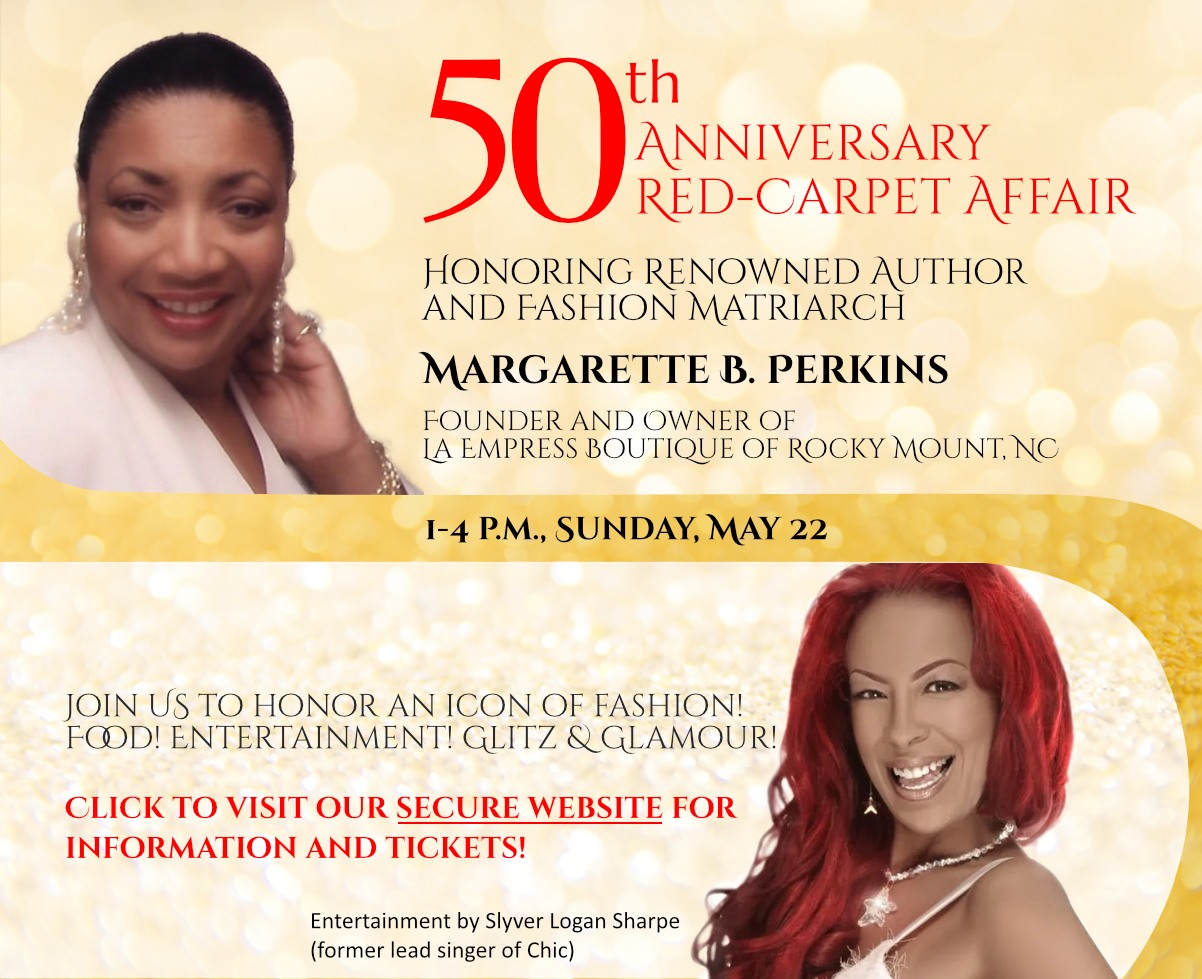 50th Anniversary Red-Carpet Affair at The Prime Smokehouse
Overview
GET YOUR TICKETS NOW TO THE EVENT OF THE YEAR!
The Prime Smokehouse will host live music on Sunday, May 22, Sylver Logan Sharp (former lead singer of the three-time Grammy-winning band Chic) will perform at The Prime Smokehouse (1151 Falls Road) to honor author and fashion icon Margarette B. Perkins, who has been a staple in Rocky Mount for the past 50 years.
In addition to live music, this Red-Carpet Event will feature flourishes by Chef Ed and a guest celebrity chef; together, they will serve eclectic dishes in elaborate stations throughout the restaurant. (The menu includes such delicacies as lobster, jumbo shrimp, prime rib and far too many others to list.)
You and your friends be sure to dress to impress for your stroll on the red carpet. But most importantly, do not wait until it's too late to reserve your tickets by going to
primesmokehouse.com.
Tickets are $100 per person, which includes entertainment and the lavish meal.
You will never forget where you were on Sunday, May 22, between 1 and 4 p.m.!